A fun addition to your child's special day
Each child will make & glaze a unique piece of pottery on the day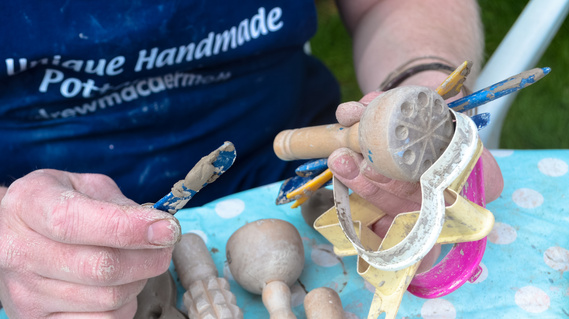 How it works
Party packages include:
2 hours pottery making & painting where the children will be helped to make and paint their pottery creation.
This includes clay, glazes, materials, and my time in the venue of your choice (venue must be arranged and paid for by you).
Prices start at £100 and an additional £2.50 for glazes/firing for every child taking part (max 18 children).
When the children have made & painted their unique creations I will transport them to my studio, fire them in my kiln and post the finished items back to you (please allow 2 weeks for delivery).
I also run Pottery Socials for Adults, Hen Dos, Wedding Days, School Curriculum Sessions and Pottery Clubs.